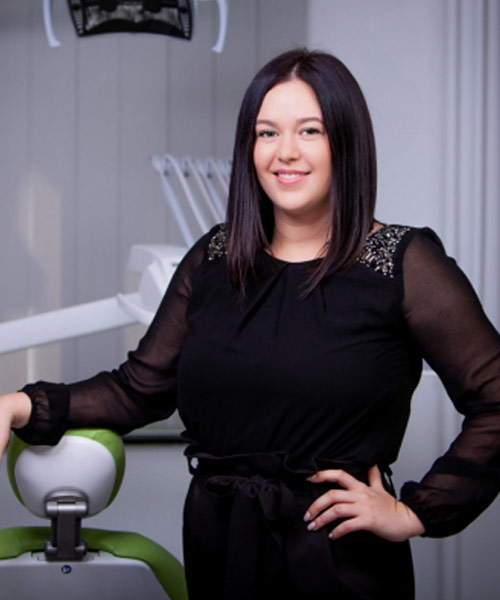 Lendér Alexandra
LexDavid
Dental hygienist, microscope assistant
I graduated in 2012 as a dental practitioner's assistant, and I also obtained dental hygienist's qualifications in the following year. I have since managed to acquire broad professional experience, ad have tested my expertise in numerous fields of dentistry.
I also had the chance to acquire practice in more special areas of dentistry, such as gnathology and microscopic treatments. I'm always happy and excited to learn something new, continuously broadening my professional knowledge. As an emphatic, happy, communicative person, I easily find the common wavelength with the patients and try to make their time they get to spend with us as convenient as possible, so they'd return happily whenever necessary. As a dental hygienist, it is my duty to pass on all information to our patients to the best of my knowledge, helping them to sustain a healthy and confident smile.
I'm happy to do all this as a member of the Smile Expert team.